CareSouth is a not-for-profit public company limited by guarantee. Established in 1992, we remain a not-for-profit community organisation and registered charity – lead by a voluntary Board of Directors. Our Board puts heart into governance. Every day.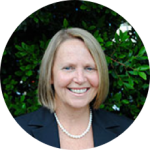 Christine Cook
BOARD CHAIRPERSON
Christine Cook has been a member of the Board since 2004. Christine has been a secondary school teacher for over 30 years, spending 27 years at Bomaderry High. She has been the Producer of Bomaderry High School's Rock Eisteddfod productions since 1995, mentoring over 100 students during rehearsals. Christine is also a member of the Management Committee of the Nowra Show Society. She has a Diploma of Teaching and Certificate IV in Workplace Training and Assessment. She is married with three children and two grandchildren.
Rebecca Keen
BOARD DEPUTY CHAIRPERSON
Rebecca Keen was appointed to the Board in 2012. She has over twenty years of finance and accounting experience and is currently CFO of a large private organisation based in the Illawarra.
Rebecca holds a Bachelor of Commerce from the University of Wollongong. She is CPA qualified and continues professional development by way of CPA courses and executive development at the University of Technology.

Jim McEwan
FOUNDER AND BOARD DIRECTOR
In 1992 Caresouth founder, Jim McEwan, attended a town meeting regarding the impending closure of the only youth shelter in Nowra. He was shocked to find himself conscripted to the new management committee faced with the task of saving the refuge. About the same time Jim had agreed to help set up Aunties & Uncles within the Shoalhaven. He subsequently orchestrated the amalgamation of the two services resulting in the formation of Shoalcare, later to be called Caresouth. After a couple of years break, Jim has again become part of the CareSouth Board.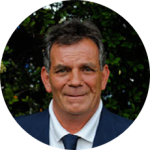 Theo Boyle
BOARD DIRECTOR
Raised in Foster Care from age 8 to 15, Theo Boyle joined the CareSouth Board in 2004. He has lived in Nowra since 1969, where he has operated a successful bicycle business since 1980. Mr Boyle lives with his wife have two children.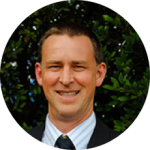 Nicholas Sims
BOARD DIRECTOR
Nicholas Sims has been a CareSouth Board member since 2007. Formerly a Science teacher, Nicholas has worked for the NSW Department of Education and Training as a School Counsellor for over 15 years. He has been a registered NSW Psychologist working for the Royal Australian Navy Reserves for the past 7 years, in addition to running his private psychology practice. Nicholas has a Bachelor of Science and Graduate Diploma of Education (Science) from the University of Sydney, as well as his Masters of Education, Psychology and Post Graduate Diploma of Psychology from Charles Sturt University.